Best Day Trips that are Less than an Hour Away From Glasgow
We all love our beloved city and all the interesting people that make it great, however the pressures of modern day city living can easily get on top of us and leave us feeling drained and even bored. Although it is important to work hard to achieve our goals, whether that's career goals, sport, and charity contributions or even with our family it is also essential that you treat yourself to some time off. There are many different ways to relax such as having a bubble bath, watching a film with friends or even yoga class but one of the best ways to calm your mind and recharge your energy is by getting outdoors and spending some time in nature. It has been scientifically proven that exposure to green space instantly reduces physiological markers of stress. Plus there is the natural addition of improved air quality and raised levels of vitamin D thanks to exposure to the sun. Further, being outdoors encourages physical activity, which we know has countless health benefits. So if you are looking to spend your day off amongst nature we have listed below several day trips that an hour, or less, away from Glasgow.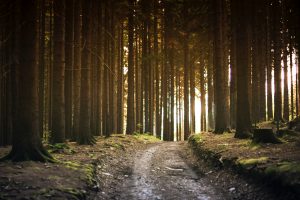 Luss, Loch Lomond
This venture is a popular one as the drive is route is short and easy to navigate. Luss is a small village on the shore of Loch Lomond, made up of 18th century cottages and some of the most glorious views of loch and surrounding hills. There is a beach you relax on in warmer weather, but this time of year it's great just to enjoy a walk through the picturesque landscape.
Balmaha, Loch Lomond
Travelling further along the east coast of Loch Lomond will lead you to Balmaha which is a popular location for picnics as well as the site of a couple of cosy pubs. This spot is a popular tourist location however if you travel just slightly beyond the main area you will discover an almost secret beach: Milarrochy Bay.
The Campsies and the Devil's Pulpit
This is a destination for adventurers. At the Whangie there's a great area for picnics which is north from Glasgow and has a carpark called Queen's View on the A809. Up for a challenge? If you dare venture into Finnich Glen aka the Devil's Pulpit you will be faced with a gorge that is begging to be walked. *Bring sensible shoes and a change of clothes in case you fall in.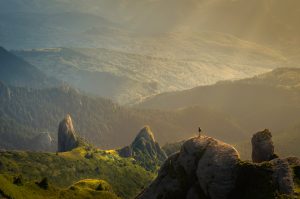 Bracklinn Falls, Callander
This stunning location of Victorian bridges, ancient forests and majestic water falls. This is one for those who enjoy hiking but it's definitely worth a look.
Clyde Valley and New Lanark
This is a great setting for a drive on a rainy day. The forestation is vast and the river and falls impressive. There are several spots to visit indoors such as garden centres and a historic village with a mill.
Largs
This one is definitely a summer trip. On the sea side, Largs is home to one of the most famous ice cream cafes in Scotland: Nardini's.
Kelburn Castle
This castle is legendary for hosting psychedelic festivals and sits right on the coast. The walls are covered in beautiful graffiti and you can even feed some goats and geese on the grounds.